Configurable user roles and privileges enable finance teams to specify who can access accounts and modify records, helping to keep information secure
Security and Systems Audit
Strong security and user audit is at the heart of Dataflow Clarity. This includes password controls with rules for strong passwords, password expiry, history and maximum attempts, and a "forgotten password" function.
Company and ledger account level security can be fully implemented to give access on the need to know basis.
User movement log with the ability to track user postings for enhanced auditability.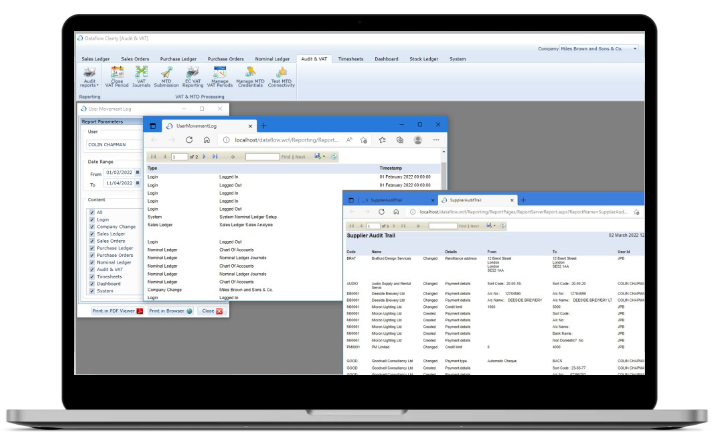 Key Benefits
An audit trail of change activity to new and existing account details provides a greater level of system security
A timestamp audit trail of postings by the user
User tracking such as login In/Out and movements
Sophisticated user security on the need to know basis
Configurable user roles and privileges enable finance teams to specify who can access accounts and modify records, helping to keep information secure.
User definable password rules
Transaction rollback protecting the integrity of your dat

a