Complete control of the information you wish to report on and how you present it, whether for ad-hoc analysis or a scheduled regular reporting requirement
Report designer
Dataflow Spreadsheet Live provides deep financial reporting and insights that enable you to make better, faster business decisions, maximise ROI across the business and respond to business challenges quicker and more confidently.
By linking your Dataflow Accounts database directly with Microsoft Excel, your entire team can quickly create custom reports from pre-configured functions. Drill down to see the data behind the numbers, view attached documents and get instant answers to critical business questions.
Not only does that mean you can bring greater accuracy and elegance to your regular reports, it gives you the power to see what's happening across your business in real time.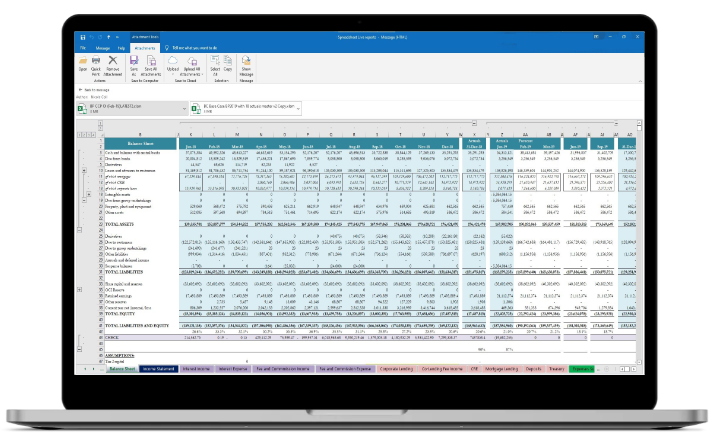 Key Benefits
Eliminate the human error by needing for copy-pasting of information from one tool to the other
No need to pay for custom reports as your business is growing and your reporting requirements will inevitably evolve over time
Greater flexibility means you're able to change your reports as you want without incurring additional costs
Complete control of the information you wish to report on and how you present it, whether for ad-hoc analysis or a scheduled regular reporting requirement.
Distribute reports across to non-accounts users
All processing of data takes place on your server and only the results are returned to Excel - so your reports will still calculate speedily even when you are on the other side of the globe
Spreadsheet Live incorporates all the same built-in security found in Dataflow Accounts.
Password controls with rules for strong passwords, password expiry, history and maximum attempts
Drilldown to the underlying transaction for in-depth scrutiny