Retrospective reporting negates the need for hard copy archives
Standard Reports
Vast range of standard reports to provide real-time visibility into company operational and financial performance.
Each Dataflow Clarity module has its own set of standard reports to view your company and financial information at a glance.
Reports can be produced in summary or extended format and with the ability to define criteria to choose the range of records you want to include in any reports.
All reports are produced as an HTML page, PDF file, Word or in Excel formats with drill down to underlying data.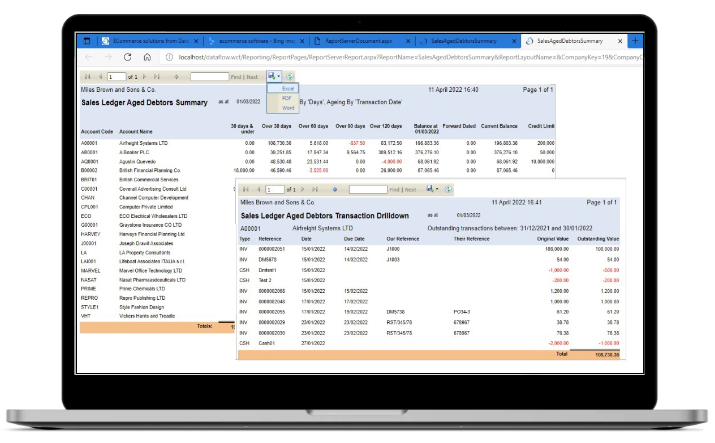 Key Benefits
Reports produced as an HTML page, PDF file, Word or in Excel with drill down to underlying data
Retrospective reporting negates the need for hard copy archives
A wealth of standard reports with user-defined criteria allow you to drill down and across the organisation to report on most relevance
All reports and analysis can be produced in a consolidated form for group companies
Security features to ensure that only authorised users can access sensitive data
Multi-Base Currency for reporting to foreign parent companies

Frequently used analysis procedures can be saved and run to update the report